The dawn of artificial intelligence and smart technology have just begun. AI and its applications are playing a significant roles in every aspect of our lives. In the field of healthcare, robots are able to assist people in performing accurate surgery in tiny places or transporting dangerous substances. In the transportation sector, we have self-driving cars and remote-controlled cargo ships. Although there's a concern that the rise of smart technology will soon isolate certain jobs and replace the human role, it's undeniable that artificial intelligence has done a great job in supporting human needs, especially in the workplace.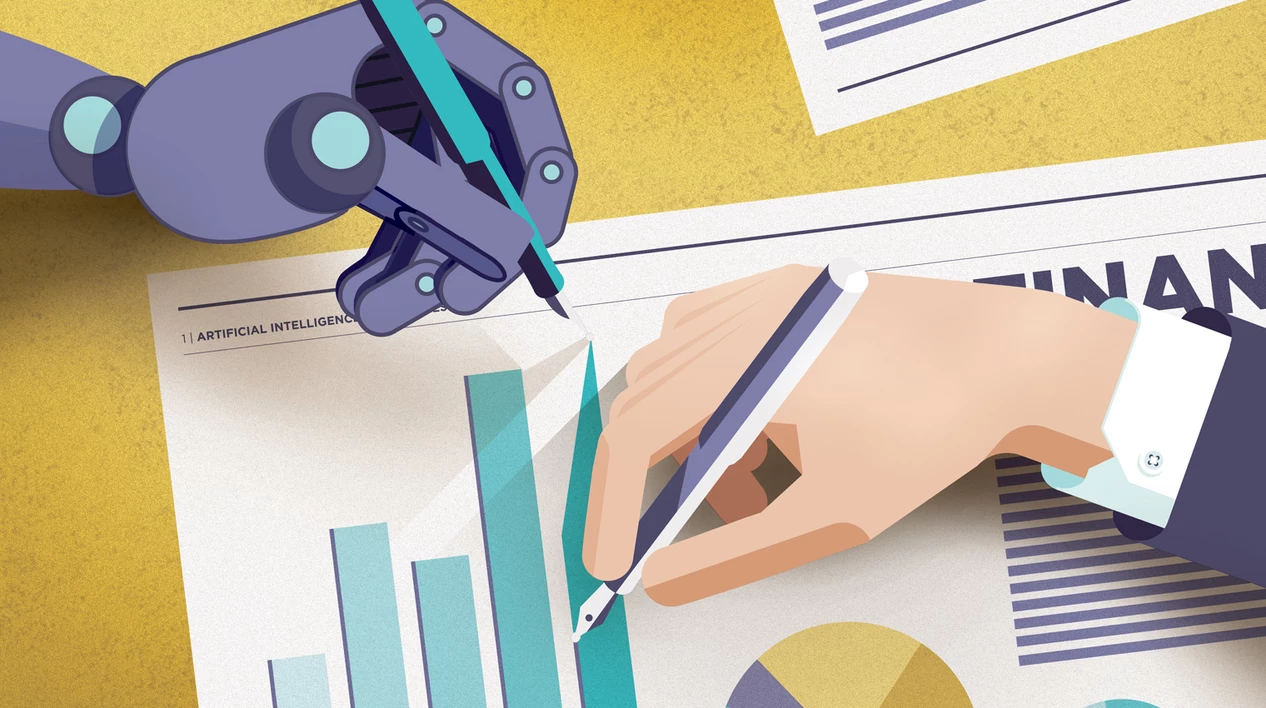 In 2019, AI is expected to become prominent buzzword. Many organizations have begun to recognize AI's incredible ability and exploit its applications in order to reduce costs and create competitive advantages. AI is disrupting the workplace by improving productivity, efficiency and accuracy across an organization, which in turn, will allow modern workers to focus on the most compelling parts of their work. Here is a few case studies to show how AI ​​has transformed the workplace and provided great support for human work.
1. Robots in Logistics
​
As the e-commerce economy is growing worldwide, a new generation of autonomous mobile robots is helping companies address major labor challenges due to market expansion and the increase in customer demand . Tractica Research estimates that the worldwide sales of warehousing and logistics robots will reach $22.4 billion by the end of 2021, with robot unit shipments reaching 620,000 units per year by 2021. Among those, Fetch Robotics is one of the most popular models.  As a pioneer AI product in the field of Logistics, Fetch Robotics was used in locating, tracking, and moving inventory in warehouse and logistics facilities. The Fetch system includes a mobile robot with base, modular attachments, and a unique cloud-based software system.
Another example of robots in logistics is InVia Robotics. InVia Robotics can carry out several warehouse tasks, including collaborative goods-to-person tote retrieval for pickers, inventory replenishment, cycle counting, and item verification.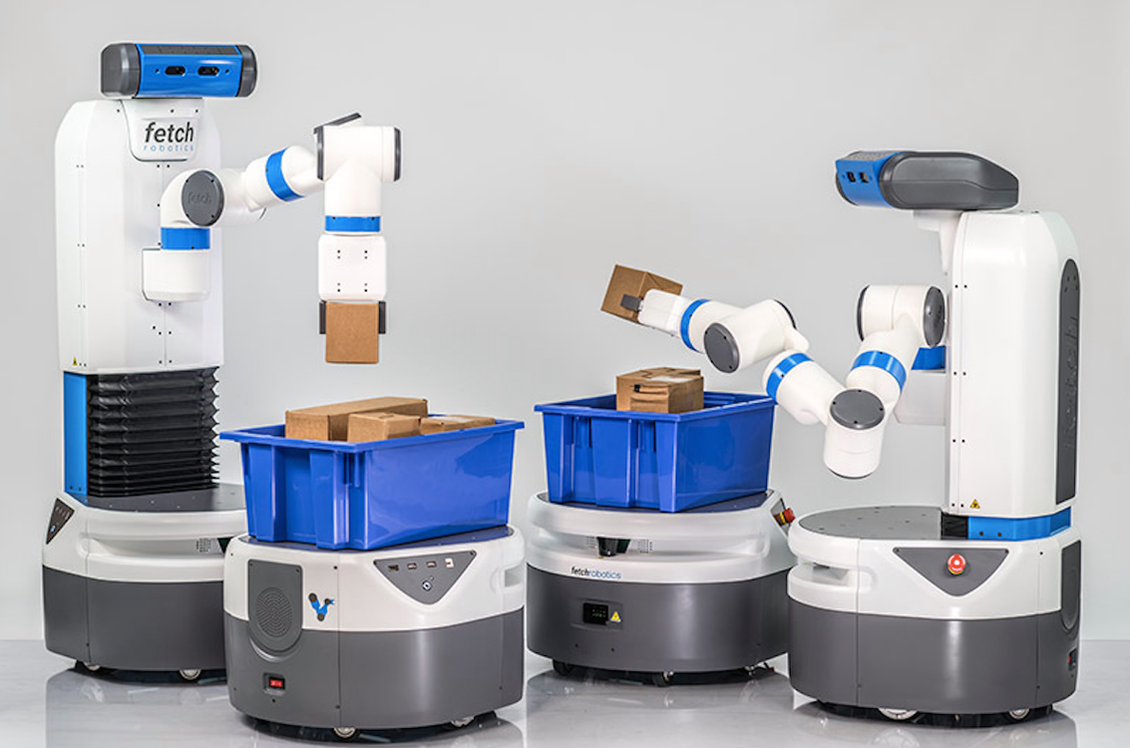 ​
2. Robots enter bank trading floor
​
Whereas many banks have already been replacing office staff with robots, UBS seeks to implement AI solutions in front-office roles, with robots to perform tasks related to trading strategy optimization. UBS Group AG is known as a multinational investment bank and financial services company located in Swiss. Today, more and more financial services companies use artificial intelligence solutions in supporting roles, but UBS AG is taking this trend further and exploring the next areas of AI applications.
The company has pointed out how two AI solutions can assist traders in enhancing their performance. The first one was developed in collaboration with Deloitte in order to deal with clients' post-trade allocation requests. According to UBS, the AI system performs email scanning, data processing and money transfer in about two minutes, while it will take up to 45 minutes for a person to execute these tasks. The second solution uses machine learning to develop new strategies for trading volatility on behalf of clients. It scans vast amounts of trading data and creates a strategy based on learning from market patterns. The strategy, however, has then to be approved by human employees.
3. Machine Learning is changing your workplace processes
Machine learning improves business processes in so many ways, from automating daily tasks and enhancing employee engagement to improving how the company operates and expanding their overall growth. For instance, companies can personalize their customer service thanks to Chatbots. Kayak's chatbot for Messenger helps customers plan their vacations by booking flights, hotels, highlighting fascinating destinations, and even providing answers to questions like "Where can I go for $250?".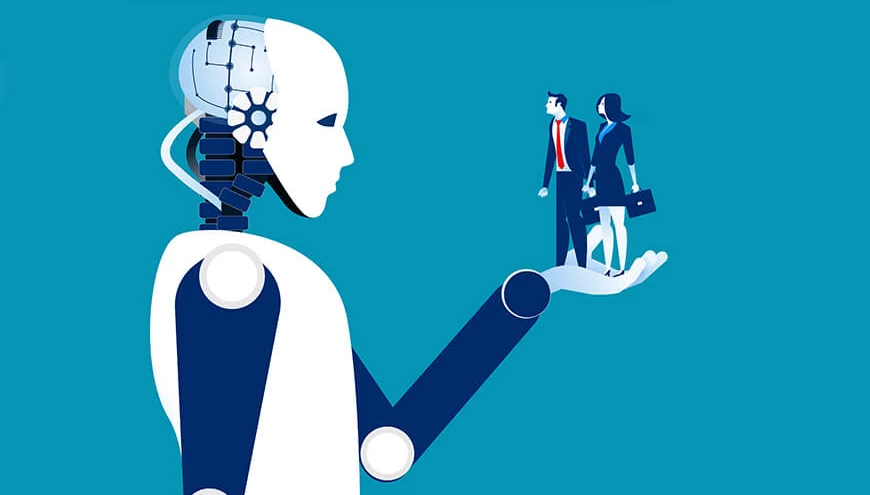 ​
Moreover, Machine Learning also helps the hiring process become faster by surfing through thousands of CV and filtering out the most suitable candidates. For example, Palatine Analytics provides managers with tools that help them measure employees' performance, select suitable candidates for promotion, or identify inclusion issues. Besides, AI is transforming business data and analytics. AI helps companies make use of their data even without a data scientist on staff. For instance,ThoughtSpot uses AI to scan through data and extract important insights just like a data scientist would do.
Finally, AI is a powerful solution that frees companies from repetitive tasks and eliminates excess work. It helps companies focus on things like customer experience, employee engagement and workplace culture. In short, AI will change our world both inside and outside the workplace; therefore businesses need to  embrace these new technology and utilise its capability to transform the workplace by making it more relevant, more integrative and more human.
Want to know how Nexus embraces these changes in the AI Industry? Check out our newest offering AI Factory here.
Reference: Forbes, Spoke.com, 8 ways Media, Adext AI, Robotics Business Review.