To many business leaders, AI remains a bit of a mystery.
But now more than ever, they recognise that machine learning and artificial intelligence intersects with every facet of business, making it imperative to have a grasp on its fundamentals, capabilities and applications.
Luckily, with the explosion in popularity of podcasts, there are more and more resources at your disposal to enhance your understanding of AI and how it can be adopted on an enterprise-wide scale.
In this blog we round up our favourite AI podcasts for business leaders. These podcasts go beyond the theoretical by providing audiences with practical insights and real-life examples of AI applications in enterprise.
Let's get started.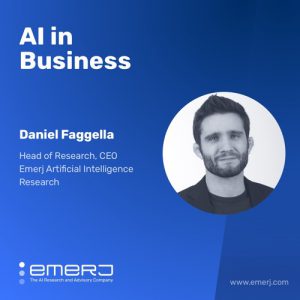 Our top pick on the list comes from none other than AI market research firm Emerj's founder Daniel Faggella. AI in Business is a fantastic resources for business leaders to are scoping out AI opportunities for their companies and looking to align AI capabilities with business strategy. Each Tuesday and Thursday Daniel interviews top AI executives from Fortune 500 companies and unicorn startups spanning a variety of industries, deep diving into AI applications, use cases, strategy, trends and best practices for AI integration.
Listen on: Spotify, Apple, Stitcher, Soundcloud
Episode we recommend: The Development of AI Competence in the Enterprise – with Monte Zqeben of Splice Machine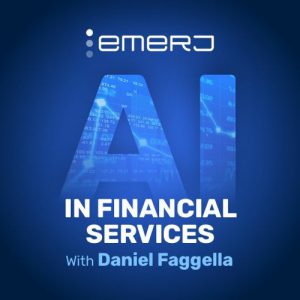 AI in Financial Services is Emerj Founder Faggella's second podcast which, as the title suggests, centers around AI-related topics as they relate to the financial services industry. In the monthly podcast Faggella interviews industry experts and AI researchers, drawing from their unique perspectives on the latest trends, applications and success stories of this technology in the financial sector.
You will learn from the experiences of some of the world's leading organisations such as HSBC, Citigroup and Visa and banking innovators from Silicon Valley and other parts of the world.
Listen on: Spotify, Apple, Stitcher, Soundcloud
Episode we recommend: Text Analytics and NLP in Financial Services – with Ram Sukumar of IndiumSoft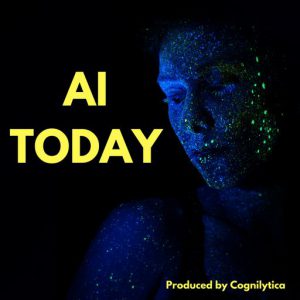 AI market research firm Cignilytica's weekly AI Today podcast shares easily digested content around what's really going on in the world of AI adoption and implementation. Hosts Kathleen Walch and Ron Schmelzer interview AI experts and cover various domains within AI itself, from the transformation of ML development to AI ethics and transparency. They've also got quite an archive of episodes built up, so you won't run out of content anytime soon.
Listen on: Spotify, Apple, Stitcher, Google Podcast
Episode we recommend: How Data Privacy is Impacting AI – Interview with Rajeev Sambyal, BNY Mellon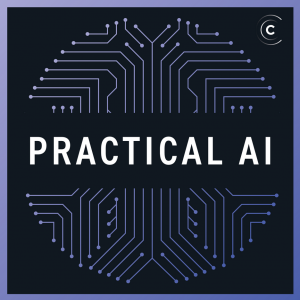 As you probably guessed, the objective of this weekly podcast is to make AI practical and accessible to the masses. Hosts Chris Benson and Daniel Whitenack discuss topics that interest technology professionals, business leaders, students and AI enthusiasts alike can enjoy and engage in. The show centers around real-world AI applications and implementation into real-life scenarios. A great podcast that goes beyond the theoretical to show how AI is evolving and how it intersects with real-life scenarios.
Listen on: Spotify, Apple, RSS
Episode we recommend: Cooking Up Synthetic Data with Gretel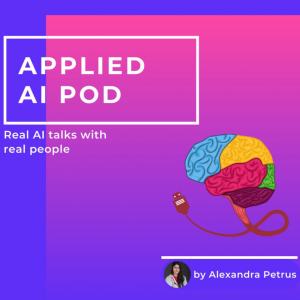 Alexandra Petrus' bi-weekly podcast wants to "bring the power of AI to multidisciplinary applications at scale." In each episode she speaks with industry experts to clarify concepts, hear their successes and failures and pick their brains on building AI-fueled journeys. The aim of the podcast is to help the masses better understand artificial intelligence through applied use-cases and examples.
Listen on: Spotify, Apple, Stitcher
Episode we recommend: Product Research Teams, AI in Finance and D&I with Wendy  Tay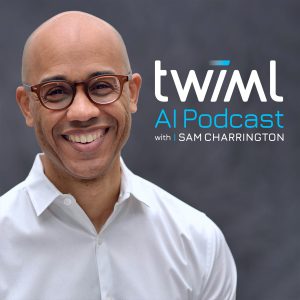 Founder and Principal Analyst of industry research and analysis firm CloudPulse Strategies Sam Charrington chats with the best-in-class from the world of business, industry, machine learning and AI on this podcast. Airing weekly every Monday and Thursday, the podcast features a wide array of AI-related topics, from uber tech-specific such as quantum machine learning, computer vision, big data and risk modeling, to more business-related ones such as scaling ML in enterprise and education and AI.
With a large archive of episodes, everyone is sure to find something relevant to themselves or their business.
Listen on: Spotify, Apple, Google Play
Episode we recommend: Scaling Enterprise ML in 2020: Still Hard! with Sushil Thomas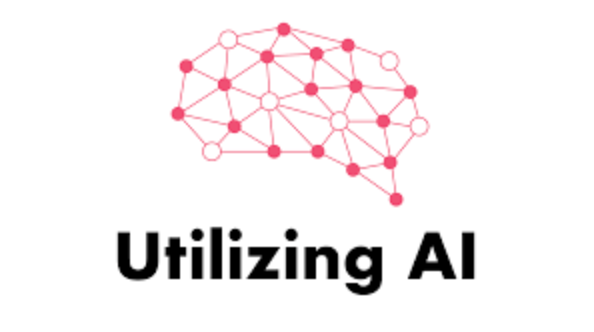 This up-and-coming podcast, hosted by Stephen Foskett and Andy Thurai, began in September 2020 and is all about moving AI from academia into the enterprise. Each week the pair interview an expert to learn from their experience on how modern AI and ML technologies are being applied in the modern enterprise datacenter and cloud infrastructure. This podcast is sure to continue delivering practical insights so keep your eye out for more episodes released.
Listen on: Spotify, Apple
Episode we recommend: Talking to Business People About AI with Ken Grohe of Weka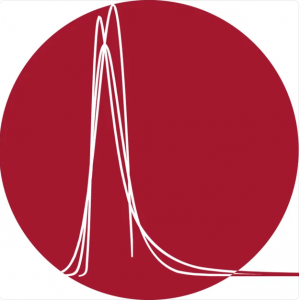 AI in Enterprise comes from Harvard's Laboratory for Innovation Science and also looks to tackle the new challenges enterprises face adopting AI and ML solutions. The monthly, one-hour episodes feature executives and senior management from industry as well as expertise from Harvard Business School faculty and partners who delve into how businesses are thinking strategically about AI/ML integration.
Listen on: Spotify, Apple, Stitcher
Episode we recommend: AI in Enterprise: Caroline Sherman "Applying AI and ML into Business"